Product/Market Fit Storyboard
A template for designing early-stage user experience to achieve Product / Market fit. Based on the Business Model Canvas by Alexander Osterwalder, this product storyboard will help you develop a real MVP for your concept, along with quantitative metrics and a basic business model.
When to Use It
Use the product storyboard when you're asking these questions:
What are the most important things to measure in our product?
How can we make sense of too much data?
Who Should Use It
Teams that want to combine qualitative research with real metrics to measure their solution's effectiveness.
Product/Market Fit Storyboard Instructions
A clean product storyboard will represent an MVP that you can test in the real world.
Map all the little things that have to happen for you to deliver the user experience by organizing the frames on the product storyboard.
Minimize the story to reduce complexity. Remove anything that does not provide value, until you have one viable product that can actually deliver something to the customer.
Collect measurable data that will tell you if it's ideal from your customer's point of view.
Mark metrics that indicate user happiness. These metrics often represent leading indicators of retention. Identify the one metric that matters. This metric should integrate directly into your financial model.
Design an experiment. Make sure that you can instrument all of your metrics, identifying anything that you cannot measure along the way.
Adjust the storyboard to enable measurement so you can convert your storyboard into an experiment.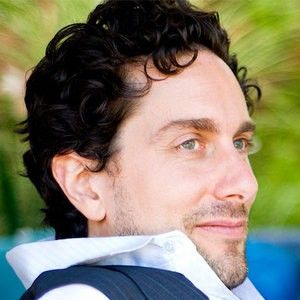 Tristan Kromer
Tristan Kromer works with innovation teams and leaders to create amazing products and build startup ecosystems. He has worked with companies from early stage startups with zero revenue to enterprise companies with >$1B USD revenue (Unilever, Swisscom, Salesforce, Fujitsu, LinkedIn).
Have a Question?
Ask us anything.
Kromatic offers more than 300 innovation resources including frameworks, templates, articles, videos, and workshops to accelerate your project.