Innovation Consulting
Change the way your company navigates uncertainty and innovates
FIGHTING THE STATUS QUO
Apathy and the status quo are slowing everything to a crawl.
The system is slowing you down. Without clear priorities and management support, innovation efforts become secondary to putting out fires and checking email.
FOCUSING ON THE FUTURE
Your existing market isn't growing and startups are threatening to disrupt your industry.
Your performance review depends on your ROI and you have a deadline. Management wants to get results this quarter and focus on the core business. But defending last year's profits won't create new revenue streams.
MAKING BIG BETS
Everyone is too busy focusing on cutting costs and avoiding blame.
Playing it safe isn't helping. Your team needs to try bold new ideas to generate big results. You'll need to get to market and sprint faster than you ever have before.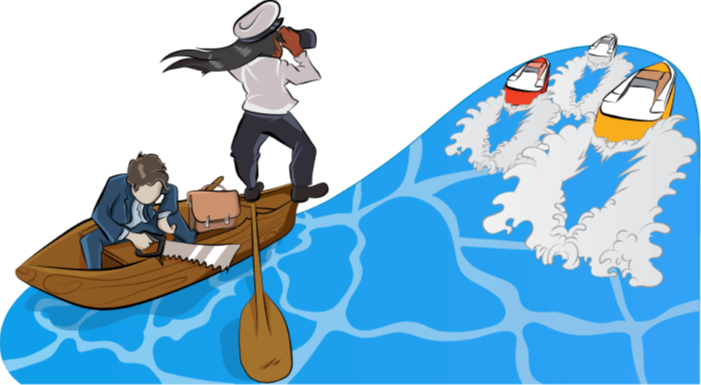 REAL PROGRESS. NOT THEORY.
Take your first step.
We will tell you the truth.
We will not do the work for you.
You will build a core competency of innovation.
Chat With Us
Book a 15-minute chat to learn how our consulting can help your innovation project.