The Innovator's Handbook 2022
From implementing incremental improvements for existing products and services, to launching new business models and building disruptive ventures, as corporate innovators we are responsible for creating new value, resulting in top and/or bottom line growth. That's of course easier said than done. As we're entering post-Covid times, most fundamental challenges for leading and doing innovation in large organizations from before-Covid, still exist. In fact, new and even more complex challenges are looming on the horizon- on top of ongoing internal discussions about the scope and structure of our function.
Over the last 12 months, our friends at Innov8rs welcomed 5,500+ corporate innovators from around the world and across industries, in roles ranging from Junior Project Leads to Chief Innovation Officers, to 500+ sessions, to address those challenges, discuss possible solutions and explore new approaches.
They captured insights and takeaways from those conversations in The Innovator's Handbook, that we are pleased to share with you. Whatever you're currently working on, and regardless of industry and innovation maturity, this book offers you a comprehensive overview of the best and latest in corporate innovation, and practical tips for improving your innovation outcomes.
You'll learn from experts such as Gina O'Connor, Rita McGrath, Alexander Osterwalder & Tendayi Viki, Jeff Dyer, Julian Birkinshaw, Ash Maurya, Greg Satell, Gustavo Razetti and Dan Tom & Esther Gons, as well as from innovation leaders from companies such as Dupont, IBM, Google, bp, ING, Bosch, Johnson & Johnson, US Bank, Nestlé, NASA, Cisco, P&G, Pepsico, Axel Springer, SAP, IKEA, Bayer, Swisscom and Lufthansa.
Get It Now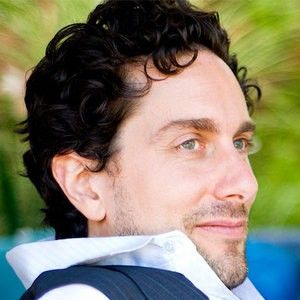 Tristan Kromer
Tristan Kromer works with innovation teams and leaders to create amazing products and build startup ecosystems. He has worked with companies from early stage startups with zero revenue to enterprise companies with >$1B USD revenue (Unilever, Swisscom, Salesforce, Fujitsu, LinkedIn).
Have a Question?
Ask us anything.
Kromatic offers more than 300 innovation resources including frameworks, templates, articles, videos, and workshops to accelerate your project.